Conclusion: Maintaining good dental hygiene is the key to a radiant smile and excellent oral health. By following these dental hygiene tips, you can take charge of your oral care and enjoy a lifelong confident smile. Remember, our experienced dental team in Arlington is here to support you on your journey to optimal dental health. Schedule your appointment today and let us help you achieve the smile you deserve.
So, you've decided that you want to get braces. That's great! But before you take the plunge, you should know a few things about braces. This complete guide covers everything from how long it takes to get braces to how much they cost. We'll also answer some of the most frequently asked questions about braces, so you can make an informed decision about whether or not they're suitable for you. So, what are you waiting for? Let's get started!
How Long Does It Take to Get Braces?
Getting braces is a big decision, but it will positively impact your teeth and smile. Here are some key points to keep in mind to ensure the process goes smoothly:
The orthodontist will clean your teeth and place the brackets on them.
You'll need to wear the braces for at least 22 hours daily.
After about two weeks, you'll return to the orthodontist for the wires to be put in place.
The entire process usually takes about two hours.
So, are you ready to start the journey to beautiful teeth? Let's get started!
How Do Braces Work?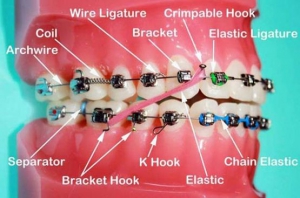 Getting braces can be daunting, but it's essential for orthodontic treatment. In this guide, we will cover everything you need to know about braces, from the basics, such as how braces work, to the specific orthodontic treatment you need. We will also provide tips on preparing for treatment and what to expect during the process. So make sure to read on to understand braces comprehensively and what they can do for you.
How Should I Care for My Teeth and Braces?
Getting braces can be a significant change in your smile, but taking care of your teeth and braces while wearing them is essential. Brushing and flossing them twice a day is a good start, but it's even more important to rinse your mouth with water after every meal. If you experience pain, swelling, or discomfort, you must see your orthodontist as soon as possible. By following these simple tips, you'll be sure to enjoy your braces experience and have them last for a long time!
The Different Types of Braces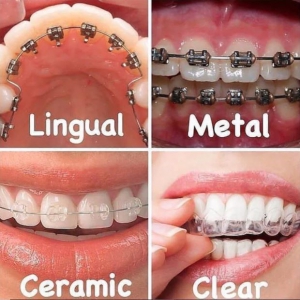 If you're looking to get braces, it's crucial to have a clear idea of the different types of braces available.
Traditional metal braces are the most common type, but there are also clear aligners, self-ligating brackets, and ceramic braces.
Regardless of your braces, knowing how to wear and adjust them for optimal results is essential.
Consult your orthodontist or dentist for more information and advice on braces.
Are There Any Risks or Complications with Braces?
If you're considering getting braces, you must be aware of their risks and complications. The most common complication is gum irritation, which can be relieved with over-the-counter medication. While braces are generally safe, some risks and complications are associated with their use. For example, in rare cases, people may experience allergic reactions to the materials used in braces. Additionally, some people may develop the temporomandibular joint disorder (TMJ) from wearing braces. However, braces can provide long-term orthodontic stability and optimal smile alignment with proper treatment and care. If you're considering braces, make sure to speak to your orthodontist about all of your options and risks.
What Are the Results of Wearing Braces?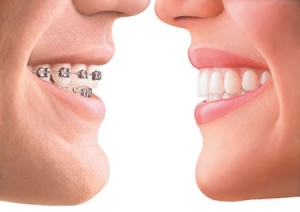 When it comes to braces, there are many benefits that patients can expect. In short, braces provide functional and aesthetic benefits, which are as follows: -Straighter teeth -A more aligned bite -A brighter smile once braces are removed -Improved health of mouth due to easier tooth and gum cleaning. There are many factors to consider before getting braces, and this comprehensive guide will help you understand them. It will also teach you about the results that patients can expect after getting braces so that you can make an informed decision. So, what are you waiting for? Start wearing braces today and enjoy all the fantastic benefits that they have to offer!
How Much Do Braces Cost?
Getting braces can be a big decision, and weighing all the pros and cons before making a decision is essential. Here are some key things to know about braces before deciding: – Clear ceramic braces and invisible aligners are more expensive than metal braces. – It's essential to consult an orthodontist to get an accurate estimate for your treatment plan. – Such braces cost depends on several factors, such as the type of braces and the severity of your dental issue.
FAQs About Getting Braces
If you're in the market for braces, it can be a daunting task. Luckily, we've got you covered with this comprehensive guide. In it, we'll answer some of the most common questions about braces, such as what type of braces are available, what the process is like, and what to expect. Additionally, we'll provide tips on how to finance braces and advice on how to take care of your teeth while wearing braces. So read on, and get ready to start your orthodontic journey with braces that look great and feel even better!
Conclusion
Deciding to get braces is a big decision! This blog has provided everything you need to know about braces, from how long it takes to get them to how much they cost. We've also answered some frequently asked questions about braces to help you make the best decision for your smile. If you have any other questions or concerns, please contact us, and we'll be happy to help. In the meantime, we hope this blog has helped you on your journey to getting the perfect smile!